Your Local Long-Term-Care Resource
---
Traditional LTC Insurance Products
Hybrid & Life/LTC Combination Products
Short Term Care Insurance Options
Life Care Funding Options
Consultation and Referrals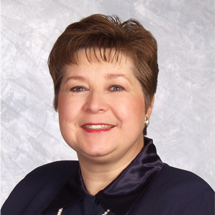 About Solutions for Long Term Care
---
Meet Carol Murin
LTCP, CLTC, CSA
More than 25 Years of LTC Industry & Insurance Expertise
Resources
---
3-in-4 Need More
LTC Insurance Planning
Convert Life Insurance
Testimonials
Carol is extremely thoughtful in her business approach. I would strongly recommend Carol as a compassionate resource for my clients.
Daniel P. Kuczero
Financial Advisor with Upstream Investment Partners
Carol, my client much appreciated your thorough, non-"selling" approach… This process has probably deepened our client/advisor relationship more than any other event since I have been working with him, and will probably ensure that I will get to manage a very substantial rollover. I have received more positive feedback in that meeting and the subsequent phone calls than in all years past. Thanks again!
David F., Financial Advisor. Ameriprise Financial
Carol's professionalism and ability to provide solutions for long-term care is a great asset to my clients.
Curtis M. Thomasco, CFP, CRPC
Platinum Financial Advisor
I just wanted to say how happy Cathy and I are with the help and guidance we received from Carol throughout the long term care planning process.
Ed and Cathy Shea
Elmhurst, IL
Carol's way of discussing my clients' long term care needs put themat ease, helping them protect their nest egg and their loved ones. Carol has a special talent: she can distill long term care into language and straight talk that everyone can relate to.
Mark Henry
Regional VP – Nonqualified Plans at Principal Financial Group
Living a Long Life is a Certainty
Planning for it Has Become a Necessity
CONTACT YOUR LOCAL EXPERT
Carol Murin