Your Local Long-Term-Care Resource
---
Traditional LTC Insurance Products
Hybrid & Life/LTC Combination Products
Short Term Care Insurance Options
Life Care Funding Options
Consultation and Referrals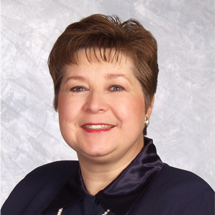 About Solutions for Long Term Care
---
Meet Carol Murin
LTCP, CLTC, CSA
More than 25 Years of LTC Industry & Insurance Expertise
Resources
---
3-in-4 Need More
LTC Insurance Planning
Convert Life Insurance
Testimonials
I usually do not put vendors in front of my clients, but I was comfortable enough with Carol to do just that. And it made a huge difference in closing business. Thanks for getting this important element of my business up and running!
Chris Harris
Financial Advisor
Edward Jones, Northbrook, IL
Carol, my client much appreciated your thorough, non-"selling" approach… This process has probably deepened our client/advisor relationship more than any other event since I have been working with him, and will probably ensure that I will get to manage a very substantial rollover. I have received more positive feedback in that meeting and the subsequent phone calls than in all years past. Thanks again!
David F., Financial Advisor. Ameriprise Financial
Carol's professionalism and ability to provide solutions for long-term care is a great asset to my clients.
Curtis M. Thomasco, CFP, CRPC
Platinum Financial Advisor
Carol is my sole resource for our clients' Long Term Health Care Solutions. I have found her to be consistently knowledgeable, pleasant to work with, and highly effective in closing new business. More importantly, I have always valued how her level of service extends far beyond the point of sale. Additionally, she has offered tremendous support to my region of over 65 branches. She is a team player and would make a great asset to any organization.
Ken Muenz
Financial Advisor/Regional Leader
Edward Jones, Wheaton, IL
Carol's extensive knowledge of the LTC industry has been a great asset to my practice and the clients we serve. I've worked with her for many years and no one knows the industry or products better.
Richard D. Holdway, CFP, CRPC
Financial Advisor, Franchise Owner, Ameriprise Financial Services Inc.
Living a Long Life is a Certainty
Planning for it Has Become a Necessity
CONTACT YOUR LOCAL EXPERT
Carol Murin