Your Local Long-Term-Care Resource
---
Traditional LTC Insurance Products
Hybrid & Life/LTC Combination Products
Short Term Care Insurance Options
Life Care Funding Options
Consultation and Referrals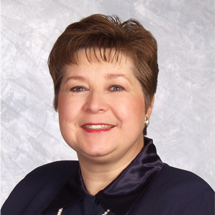 About Solutions for Long Term Care
---
Meet Carol Murin
LTCP, CLTC, CSA
More than 25 Years of LTC Industry & Insurance Expertise
Resources
---
3-in-4 Need More
LTC Insurance Planning
Convert Life Insurance
Testimonials
Carol's professionalism and ability to provide solutions for long-term care is a great asset to my clients.
Curtis M. Thomasco, CFP, CRPC
Platinum Financial Advisor
Carol is my sole resource for our clients' Long Term Health Care Solutions. I have found her to be consistently knowledgeable, pleasant to work with, and highly effective in closing new business. More importantly, I have always valued how her level of service extends far beyond the point of sale. Additionally, she has offered tremendous support to my region of over 65 branches. She is a team player and would make a great asset to any organization.
Ken Muenz
Financial Advisor/Regional Leader
Edward Jones, Wheaton, IL
Carol is a person you go to for intelligence, integrity and intuition.  She is always on her game and displays a work ethic unequaled.
Charles Nash, CLTC Business Development at TrendShift Marketing Partners
I usually do not put vendors in front of my clients, but I was comfortable enough with Carol to do just that. And it made a huge difference in closing business. Thanks for getting this important element of my business up and running!
Chris Harris
Financial Advisor
Edward Jones, Northbrook, IL
I just wanted to say how happy Cathy and I are with the help and guidance we received from Carol throughout the long term care planning process.
Ed and Cathy Shea
Elmhurst, IL
Living a Long Life is a Certainty
Planning for it Has Become a Necessity
CONTACT YOUR LOCAL EXPERT
Carol Murin